Find a reservation
Ticket number containing 13 or 14 digits
Example: 0570011223344
Reservation reference number containing 6 characters
Example: ECQ123
Last name
Example: DUPONT
Do not use accents or special characters.
Use your Air France or Flying Blue account
My bookings
View your current bookings, change your flight, treat yourself to an option or get a refund for a plane ticket, all in the Your bookings section of the website.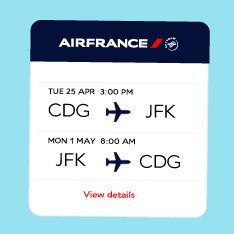 My bookings
Schedules, departure terminal, number of baggage items permitted, services available on board... Find all the information about your next trips here!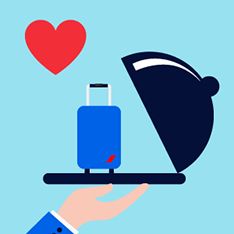 Your options
Get a bigger seat, bring more baggage items or sample an A La Carte menu! With our Options, create a trip that's perfect for you!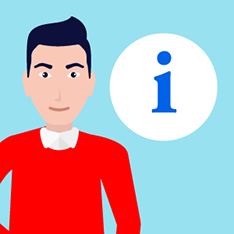 Your information
Complete or modify your personal information: contact details, Flying Blue card number, emergency contact...